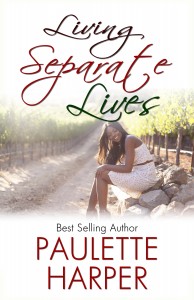 Title: Living Separate Lives
Four Friends, One Secret and The Weekend That Changed Their Destiny
Author: Paulette Harper
Publisher: Thy Word Publishing
Genre: Christian Fiction, Novella
Hosted By: Write Now Literary Virtual Book Tour www.wnlbooktours.com
ISBN-13:  978-0-9899691-0-9
Releasing: Nov 5, 2013 e-book and paperback
 About The Book
Candace Walker, Kaylan Smith, Jordan Tate, and Tiffany Thomas have their share of sorrows, but neither of them realizes how deep the sorrow goes.  What happens when they agree to meet for a weekend of relaxation in beautiful Napa County? Which one will leave the same or worse?
For Candace Walker, life has left her battered and bruised.  Kaylan Smith has struggled with prejudice from her in-laws. After fifteen years of marriage, bitterness is trying to raise its ugly head for Jordan Tate, whose husband wants to call it quits. And for Tiffany Thomas, dealing with rejection has never been one of her greatest feats.
Although they have been friends for years, they thought they knew each other well. But will a secret destroy their relationship and bring the sisterhood to a complete halt? Will they be able to forgive and allow God to mend that which might be torn?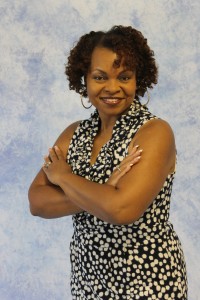 About The Author
Paulette Harper is an award-winning and best-selling author. She is the owner of Write Now Literary Virtual Book Tours and is passionate about helping authors succeed in publishing and marketing their books. Paulette has been writing and publishing books since 2008.  Paulette is the author of That Was Then, This is Now, Completely Whole and The Sanctuary. Her articles have appeared on-line and in print.
Social Media Links
Facebook : https://www.facebook.com/PauletteHarperAuthor
Twitter: https://twitter.com/#!/pauletteharper
LinkedIn:  http://www.linkedin.com/pub/paulette-harper-johnson/7/a29/8a7
Pinterest : http://pinterest.com/pauletteharper/
Website: www.pauletteharper.com
Email: pharperjohnson@gmail.com
https://www.goodreads.com/book/show/18524878-living-separate-lives
 Excerpt
"Stop preaching to me. I don't want to hear it anymore. I've had enough of your self-righteousness." The words continued to cut Jordan's heart; words that she never heard before coming from the mouth of her husband, Eric. "You knew how I was before we got married."  His tone deepened with every word.
Standing in front of the sink, Jordan was frozen and motionless in the middle of the kitchen. She held the dish towel in one hand and a plate in the other. She turned and faced Eric, whose eyes were cold and hard.  The verbal blows kept coming.  Her mouth opened wide, but no words could be formed when he uttered the deadly words, "I want a divorce."
Hosted by:  WNL Virtual Book Tour: http://wnlbooktours.com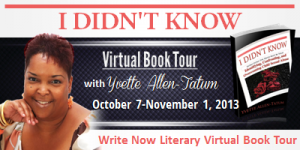 [1]Children are suffering from a hidden epidemic of child abuse and neglect. Every year more than 3 million reports of child abuse are made in the United States involving more than 6 million children (a report can include multiple children). The United States has the worst record in the industrialized nation – losing five children every day due to abuse-related deaths.  Factor in Child Sexual Abuse (CSA), 9.3% of all child abuse reports are for children who have been sexually abused.
[2]Here are some quick facts: (studies by David Finkelhor, Director of Crimes Against Children Research Center)
90% of sexually abused victims know their offenders;
1 in 5 girls and 1 in 20 boys  fall victim to child sexual abuse;
Self-reported studies show that 20% of adults females and 5-10% of adult males recall a childhood sexual assault or sexual abuse incident;
During a one-year period in the United States, 16% of youth ages 14 to 17 had been sexually victimized; and
Children are most vulnerable to child sexual abuse between the ages of 7 and 13.
In my new book, I Didn't Know:  Identifying, Confronting, and Overcoming Child Sexual Abuse I reference 8 myths about child abuse:
Myth # 1
Normal-appearing, well educated, middle-class people don't molest children.
 One of the public's most dangerous assumptions is the belief that a person who both appears and acts normal could not be a child molester. Sex offenders are well aware of our propensity for making assumptions about private behavior from one's public presentation. In fact, as recent reports of abuse by priests have shown, child molesters rely on our misassumptions to deliberately and carefully set and gain access to child victims.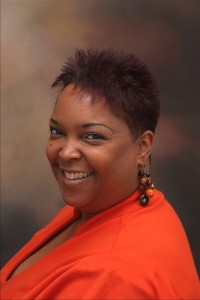 Myth #2
People are too quick to believe an abuser is guilty, even if there is no supporting evidence.
In truth, people are too quick to believe that the accused is innocent, even if there is plenty of supporting evidence.
 Myth #3
Child molesters molest indiscriminately.
 Not everyone who comes in contact with a child molester will be abused. Although this finding may seem obvious, some interpret the fact that an abuser didn't molest a particular child in their care to mean that those children who do allege abuse must be lying. In truth, sex offenders tend to carefully pick and set up their victims Thus while sex offenders may feel driven to molest children, they rarely do so indiscriminately or without a plan.
 Myth #4
Children who are being abused would immediately tell their parents.
 The fact victims often fail to disclose their abuse in a timely fashion is frequently used as evidence that an alleged victim's story should be doubted. Research, however, shows that children who have been sexually assaulted often have considerable difficulty in revealing or discussing their abuse.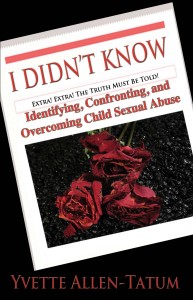 Myth #5
Children who are being abused will show physical evidence of abuse.
 A lack of physical evidence of sexual assault is often cited as support that an alleged perpetrator must be innocent. However, research shows that abnormal genital findings are rare even in cases where the abuse has been proven. Some acts, like fondling and oral sex, leave no physical traces. Even injuries from penetration heal very quickly in young children and thus abnormal genital findings are not common, especially if the child is examined more than 48 hours after the abuse. In fact, even with proven penetration in up to 95% of cases, genital examinations will be essentially normal.
 Myth #6
Hundreds of innocent men and women have been falsely accused and sent to prison for molesting children.
 Over and over again, the media has raised the question whether America is in the midst of a hysterical overreaction to the perceived threat from pedophiles. Actual research, however, shows that, as a whole, our society continues to under-react and under-estimate the scope of the problem.
 Myth #7
If asked about abuse, children tend to exaggerate and are prone to making false accusations.
 Contrary to the popular misconception that children are prone to exaggerate sexual abuse, research shows that children often minimize and deny, rather than embellish what has happened to them.
 Myth #8
By using repeated interviews, therapists or police can easily implant false memories and cause false accusations among children of any age.
 Although research has consistently shown that children rarely confabulate about having been abused and false allegations have been found to be rare, the potential for false allegations continues to be an area of great concern in sex abuse cases.
I no longer refer to myself as a child abuse victim or a child abuse survivor.  I am a child abuse  thriver (term not in dictionary). In Hosea 4:6, it states (paraphrasing), "My people suffer for lack of knowledge."  As it relates to the subject of Child Sexual Abuse, the United States does not have a clear  and accurate understanding of CSA.  Why?
•             Many do not know what Child Sexual Abuse is;
•             Some think CSA is limited to penetration;
•             People are uncomfortable talking about CSA; and
•             Many reject the facts and choose to believe the myths.
In short, you cannot conquer what your will not confront.  Therefore, it is imperative that we are able to Identify Child Sexual Abuse in order to Confront Child Sexual Abuse and thus, Overcome Child Sexual Abuse.
---
[1] U.S. Department of Health and Human Services, Administration for Children and Families, Administration on Children, Youth and Families, Children's Bureau. (2012). Child Maltreatment 2011. Available from http://www.acf.hhs.gov/programs/cb/research-data-technology/statistics-research/child-maltreatment
[2]The National Center For Victims of Crime. (2012). Child Sexual Abuse Statistics. Available from  http://www.victimsofcrime.org/media/reporting-on-child-sexual-abuse/child-sexual-abuse-statistics.

What your father didn't tell you and your mother didn't know. Successful. Beautiful. Intelligent. Yet a satisfying relationship eludes Debra Hampton. At thirty-five years old, she can't figure out why her philosophy on men-and what they want from women-isn't working. She's trapped in a cycle of shattered relationships, until a friend refers her to a relationship guru. After some resistance, Debra finds refuge in his counsel as he helps her navigate through the storms of rejection and failed love. Once he reveals the error of her ways, will Debra master the forbidden secrets to attract her soul mate or continue to keep love at bay?
About The Author

Valerie J. Lewis Coleman has helped women find relational fulfillment by identifying the four types of male hunters, avoiding seventy percent of men who only want the goody box and winning the heart of Mr. Right-For-You. She explains how she overcame struggles and offers proven techniques to help you get off the crazy cycle of relational demise in her novel The Forbidden Secrets of the Goody Box! Visit TheGoodyBoxBook.com for the sequel, prequel and upcoming events! The bestselling author of Blended Families An Anthology, Valerie has helped thousands of families navigate the challenges of child support, visitation, discipline and more. With over twenty years of experience in family and relationships, she has given advice on varying issues including baby-momma drama, defiant children and disapproving in-laws. On her journey to assist others with building strong families, she shares her testimony and provides practical tools to help you stop the stepfamily madness in your home!
Join her mailing list to be eligible to receive one free e-book.  One winner will receive a special code to download a copy code to  Smashwords.
http://www.thegoodyboxbook.com
http://www.penofthewriter.com/
When asked to use the word horticulture during a game of Can-You-Give-Me-A-Sentence, Dorothy Parker replied: "You can lead a horticulture, but you can't make her think."  Known for her caustic quick wit Dorothy Parker was a founding member of The Algonquin Round Table, the 20th Century's most powerful and prolific literary network.  It was a veritable nucleus of intellectual energy.  At its core were founding members Vanity Fair writers Dorothy Parker, Robert Benchley and Robert Sherwood.  It started as a casual lunch group meeting daily in the Algonquin Hotel's Rose Room and grew to include a host of writers and critics including Edna Ferber, George S. Kauffman, Heyward Broun, Mark Connelly, and Donald Ogden Stewart among others.  Society columnists coined the name The Algonquin Round Table and the group did what networks usually do: exchange gossip, ideas, trends, information on jobs and writing assignments from New York to Hollywood.
Round tables are traditionally about connections serving as educational and networking tools.  It's not necessary to join a roundtable to network effectively.  The easiest way to tap into a professional network is by actively attending conferences and rubbing elbows with the industry professionals, movers and shakers.
Networking can establish relationships that open doors with information and education.  Always sign up for a conference with a particular goal or purpose in mind.  Consider it an opportunity to meet new people who can give you new leads opening up new possibilities.  Think about what it is you plan to accomplish or take away–and above all–sharpen your networking skills.
In developing your networking strategy remember the Boy Scout motto:  Be Prepared.  Do your homework by researching those who will be presenting at the conference.  When the opportunity presents itself make your presence known.  Armed with certain background information you will be surprised how the conversation will flow.  Research the presenters and panelists who will be discussing the topics relating to your interest.  Consider introducing yourself with an advance email to the particular presenters and practice your introduction.
Have an elevator speech ready encapsulating your background and goals in making your acquaintance.  Get to the point quickly and try to be engaging by showing interest with eye contact.  Have your business card updated with your email and contact particulars.  The business card lays the groundwork for the follow up and a long term connection.
Don't forget to mind your manners.  After your gracious introduction know when to excuse yourself and walk away.  Be considerate.  Nothing is worse that standing waiting your turn to introduce and speak with a presenter only to have another greedy attendee monopolize the Q&A time.  Be courteous and considerate of the time of the presenter and the other conference attendees.  If you cannot get to the presenter try to speak with an event organizer, a team member or their publicist if one is present.  They too can prove to be vital connections.  Remember, it's about building relationships.
Above all, ask questions and don't push your products or run your mouth a mile a minute.  Prepare a couple of questions in advance and be prepared to listen.  Be honest in your approach and don't be pretentious by name dropping or inflating your background.
You don't have to be as charming and as witty as Dorothy Parker or belong to a roundtable, but do have some culture.  Enjoy yourself meeting, greeting and making new connections.  Moreover nurturing those new connections can help in building your business and your brand going forward.
Coming out of the hip hop generation Fresh of the Boat is probably the best recent memoir written.  When it comes to destroying the model minority myth and Asian stereotypes look to Eddie Huang.  How he managed to compress so much wisdom in 20 some years of living before rising to the heights of celebrity chef is a remarkable story.  Chronicling his intellectual and professional growth Huang narrates his iconoclastic life through the prism of hip hop music and good food all the while struggling against American racism with an added zesty taste for life.  Coming of age then and thereafter whatever path he chose he did so bypassing conventional behavior.  He's a rebel, a maverick and a nonconformist.  Whatever you call it, homeboy played by his rules.
A first generation Chinese-American he spent his early childhood in Washington DC before his immigrant father settled the family in Florida.  Eddie was a gifted rebellious child and for good cause.  Coping with a dysfunctional family while classmates called him chigger and chink, this one was no Uncle Chan but a warrior standing up addressing the struggle against racism.  He defends his Chinese heritage as defined by the American experience with the same outrage and reasoned eloquence found in the writings of W.E.B. DuBois.  Indeed he was weaned on DuBois, Booker T. Washington, Toni Morrison and other African American literary greats.  His role models and heroes were a host of NBA players.
Eddie Huang's focused discipline allowed him to accomplish whatever he set out to do.  This character trait was forged either because of or in spite of a dysfunctional home, a temperamental mother and a former Taiwanese gangsta Dad.  Most minority kids Black, Asian, Latino and others know how white kids –more so the privileged–can be particularly vicious in their racist taunts.  Most looked the other way or dismiss it, but a few will step to the behavior with violence and that was Eddie Huang.  His behavior was often frowned upon by his own people but Eddie didn't care.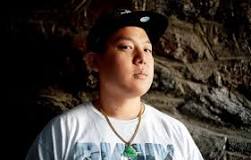 He was a honor student, an English major with felony record ending up at Cardoza School of Law.  He secured an associate position in a New York law firm, while becoming a sideline streetwear mogul capitalizing on designing and marketing the trendy styles. Then the economy tanked the streetwear market floundered and the law firm laid him off.  Despite the worst American society had to offer the immigrant minority Eddie Huang made the best of it reinventing himself as a celebrity Chef.   Huang says, "I wasn't meant to be an attorney, but I was meant to go to law school."  He would find his reason for being in food.
What stands out in Eddie Huang's life is the confluence of hip hop, the cultural force of his generation, just as protest music was an indelible part of social fabric of the sixties and seventies.  Huang goes so far as to compare and contrast contemporary lyrics with Shakespeare.  Hip Hop influences language and fashion and his approach to food.  Hip hop is no longer defined by Blacks although originating in inner city ghettos; it's defining today's youth.
"My entire life," Huang writes, "the single most interesting thing to me is race in America.  How something so stupid as skin or eyes or stinky Chinese lunch has such an impact on a person's identity, there mental state, and the possibility of happiness.  It was race.  It was race.  Apologies to Frank Sinatra, but I've been called a ch!gg@r , a puppet, a pauper, a pirate, a pawn, and a chink; that's life.  I am obsessed with what it means to be Chinese, thing the idea of America is cool, but at the end of the day wish the world had no lines.  Like Michael Ondaatje writes, "All I ever wanted was a world with maps."
Race has destroyed many a youthful ambition. Wouldn't it be wonderful if those affected all had Eddie Huang's wherewithal?  Hip hop has done much to overcome the barriers of race. I highly recommend Fresh of the Boat.