Genre: Historical Fiction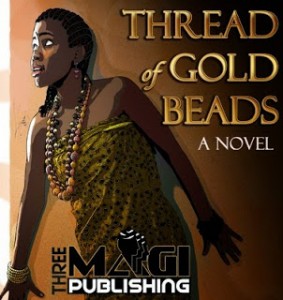 About The Book
Amelia, daughter of the last independent King of Danhomè, King Gbèhanzin, is the apple of her father's eye, loved beyond measure by her mother, and overprotected by her siblings. She searches for her place within the palace amidst conspirators and traitors to the Kingdom. Just when Amelia begins to feel at home in her role as a Princess, a well-kept secret shatters the perfect life she knows. Someone else within the palace also knows and does everything to bring the secret to light. A struggle between good and evil ensues causing Amelia to leave all that she knows and loves. She must flee Danhomè with her brother, to south-western Nigeria. In a faraway land, she finds the love of a new family and God. The well-kept secret thought to have been dead and buried, resurrects with the flash of a thread of gold beads. Amelia must fight for her life and what is left of her soul.Set during the French-Dahomey war of the late 1890s in Benin Republic and early 1900s in Abeokuta and Lagos, South-Western Nigeria, Thread of Gold Beads is a delicate love story, and coming of age tale of a young girl. It clearly depicts the strength of the human spirit in the face of adversities
About The Author
Nike Campbell-Fatoki was born in Lvov, Ukraine to Nigerian parents. She spent her formative years in Lagos, Nigeria, listening to stories and folktales told by her maternal Grandparents. Her fondest memories were the weekends her mother took her and her siblings to Kings Way, on Lagos Island, returning back with bags of story books.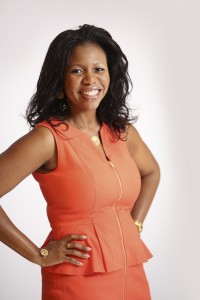 Though a social science major, she found great pleasure in taking literature classes. She graduated magna cum laude in Economics from Howard University and further went on to receive a Master of Arts degree in International Development from American University, Washington, DC. She worked for several years in International Development field working with International Development consulting firms managing projects and programs overseas.
Presently, she is a Budget and Finance Manager in the municipal government in the Washington DC area. She is an avid reader. She loves traveling, watching movies and listening to music. She is also the Founder of Eclectic Goodies, a party favors and gifts packaging company. She lives in the Washington DC area with her husband and three sons.
Review
"A highly competent contribution to the growing genre of popular historical fiction in Africa."
– Sefi Atta, Author of A Bit of A Difference, Swallow, Everything Good Will Come. Winner of Wole Soyinka Prize for Literature in Africa.Connect with the Author
Email Address: nikecampbellfatoki@gmail.com
Website www.nikecfatoki.com
Twitter link www.twitter.com/nikecfatoki
Twitter Hashtag: #GoldBeadsTour
Facebook link www.facebook.com/nikecfatoki
Facebook Fan Page https://www.facebook.com/ThreadofGoldBeads
Book Trailer http://youtu.be/yc6V8nM7k2k
Buy Links
CreateSpace: https://www.createspace.com/3958444
Amazon US http://www.amazon.com/Thread-Gold-Beads-Nike-Campbell-Fatoki/dp/0988193205/ref=sr_1_1?ie=UTF8&qid=1374941148&sr=8-1&keywords=thread+of+gold+beads
Amazon UK: http://www.amazon.co.uk/Thread-Gold-Beads-Nike-Campbell-Fatoki/dp/0988193205/ref=sr_1_1?ie=UTF8&qid=1353952597&sr=8-1
Link to Tour Schedule http://wnlbooktours.com/nike-campbell-fatoki/