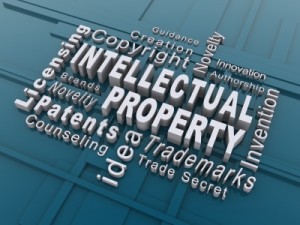 I'm neither fan of Print On Demand nor Self-Publishing companies, but prefer a more hands-on approach.  To be fair I'll address each.  It comes down to cost and control.  Personally I believe such entities are more interested in profiting and promoting their interest over the author's often leaving many aspirants at a loss and bitter.  Self-publishing is a business and everything you do to print and promote your book comes at a cost.  Your goals should be to maximize your position and profit.  Self-publishing companies and P.O.D. compete at cross purposes with writers.  I find greater value and self satisfaction in the do it yourself route starting from scratch to finish, moreover you pay for what you get.
When I set out to self-publish with an eye on costs, exploiting publishing rights, and the bottom line I determined P.O.D. wasn't for me.  Wikipedia gives a concise explanation of the P.O.D. business model explaining it as a printing technology and business process in which new copies of a book (or other document) are not printed until an order has been received (which means books can be printed one at a time).  While the unit price of each physical copy printed is higher than with offset printing, the average cost is lower for very small print runs, because setup costs are much higher for offset printing.
P.O.D. has other business benefits besides lower costs (for small runs):
Technical set-up is usually quicker than for offset printing.
Large inventories of a book or print material do not need to be kept in stock, reducing storage, handling costs, and inventory accounting costs.
There is little or no waste from unsold products.
These advantages reduce the risks associated with publishing books and prints and can lead to increased choice for consumers. However, the reduced risks for the publisher can also mean that quality control is less rigorous than usual.  Some P.O.D. Players are focused on serving this author segment. Their offerings are tailored to disintermediate classic publishers (à la Penguin, McGraw Hill). For authors who wish to design and promote their work themselves, P.O.D. companies focus on the low-service and low-cost.  For authors, the potential benefits of P.O.D. publishing are several. They include editorial independence, speed to market, ability to revise content, and greater share of royalties kept compared with traditional publishing.   Science Fiction and Fantasy Writers of America takes a more comprehensive view on the pros and cons of P.O.D. citing three considerations:
Control. With true self-publishing, the writer controls all aspects of the publishing process, from cover art to print style to pricing. With P.O.D. services, choice is typically limited to the package of services the publisher offers.
Revenue. With true self-publishing, the writer keeps all proceeds from sales. With P.O.D. services, the service keeps the lion's share of sales proceeds to offset printing costs, and pays the author a percentage–either a percentage of income (a royalty) or a percentage of profit. Basically, you're paying twice: once upfront, and once with each book produced and sold.
Rights. With true self-publishing, all rights remain with the writer, who has full ownership of his/her books, including the ISBN number. With most P.O.D. services, the P.O.D. service owns the ISBN, and has a limited claim on digital and/or electronic publishing rights.
Self-Publishing companies are often distinguished from vanity publishing, and here again, it goes to the issue of control.  A common complaint among authors using self publishing services is the loss of first rights, copyrights, cover design rights and subsidiary rights.  What writer wants to launch a career locked in a contract dispute?  And why pay another to rip you off?  If you're going to use a self-publishing service please do your research, some are better than others.  Mark Levine's The Fine Print of Self-Publishing introduces 45 Self-Publishing services analyzing each with their ranking in the industry.  The idea of a DIY service strikes me as oxymoronic when you're paying a service to do all the footwork.  Filing copyright registration, ordering ISBN numbers and UPC barcode, selecting a graphic artist or cover and book designer as well as choosing a marketing and promotion strategy are some of the fee for services offered.  Not every self publishing story is a success story but it pays to step into this business with you eyes wide open.  The obstacles to going it alone can be herculean, but you do have the freedom to judiciously and economically contract out some of those tasks.  Sometimes an à la carte menu is better than prix fixe.