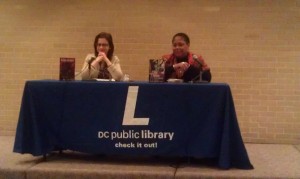 The MLK Library presented a Saturday afternoon book discussion on Mysticism in Latino Writing featuring authors Lyn Di Iori and Dahlma Llanos Figeroa. The authors discussed the role of mysticism in their novels. Lyn Di Iori's Outside the Bones and Dahlma Llanos-Figueroa's Daughters of the Stone are both receiving rave reviews. Iori's Outside the Bones is an erotically charged ghost story set in both present-day New York and Puerto Rico. Praised as her brilliant debut novel it takes a mesmerizing look at issues of race, class, power and greed with Afro-Caribbean witchcraft rituals deftly woven through a sixteen year mystery unraveling a woman's disappearance.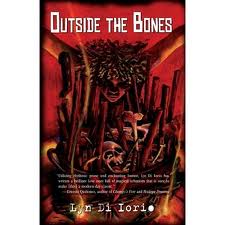 Figueroa's Daughters of the Stone follows a sacred stone handed down five generations used to invoke mystical powers and rituals of the old ones. A rich sensual tale of mothers and daughters, love and sorrow, hardship and pride the novel through conjuring up the spirits renders a magical, deeply real, and vividly told story surrounding diasporic people.
Both authors of Puerto Rican descent have chosen to raise the voice of the American Latina, half of the nation's largest growing ethnicity, a segment of our culture not often heard. The powers of the Santeria, a religious practice with its African origins and Catholic influences and Puerto Rican spiritualism lie at the heart of both novels. Highly talented both authors continue a renaissance of award winning Latina writers exposing an American experience so long overlooked.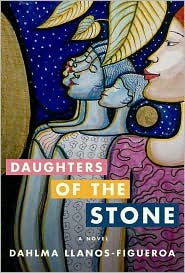 It has been said "Latina writers are powerful and seductive in their works. Their writings encompass the feelings women have in different situations, from dealing with a male-dominated society to family relationships." No doubt the same can be said of the works of Iori and Dahlma. After readings the discussion ended with the interested patrons peppering the authors with questions about their themes, writing habits, and the Puerto Rican experience.
MLK Librarian Kathy Jenkins ended the program enthusiastically promising future similar author events. MLK Library and MahoganyBooks partnered in producing the program with the support of More Than Words (www.morethanwordsliterary.com) and Go On Girl! Book Club and Las Comadres.